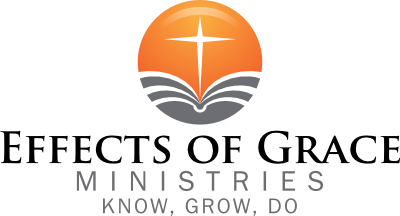 Effects of Grace Network
Effects of Grace Ministries, Inc. Mission Statement: To help the church, foreign and domestic, know Jesus Christ, grow in faith and do good works. We do this by creating and distributing Gospel-centered resources, preaching and teaching the Gospel of Jesus Christ and equipping church leaders, training pastors and equipping missionaries.
Purpose of Agreement
To theologically and financially assist pastors and churches who agree and exemplify the Effects of Grace Ministries Statement of Faith and Practice.
Goal of Agreement
Goal is to help plant and sustain healthy churches around the world to make disciples for His glory.
Statement of Faith Agreement
Network members and partners are expected to agree with our Statement of Faith as written. This statement goes beyond orthodox statements of faith to include the Reformed beliefs of our organization.
Network members and partners are prohibited from partnering with other ministries and/or organizations whose statement of faith or practice conflicts with that of Effects of Grace Network. Conflicting partnerships may result in early termination of this agreement.
Conduct
Effects of Grace Network members and partners are expected to conduct themselves with godliness among all people. At any time a member or partner is determined not to exhibit the character and traits described in 1 Timothy 3:1-7 and Titus 1:5-9, this may be cause for immediate termination of this agreement.
Financial Support
1. Salary. Effects of Grace pledges to serve as the sponsor and supporter of missionaries as resources allow and as each is vetted through our Network guidelines.
2. Additional Benefits. Effects of Grace may provide additional financial help as resources allow and needs arise that are not related to direct missionary support.
Monthly Communication and Reports
Network partner is required to submit either written, or verbal communications each month for use in donor communications, Effects of Grace website www.EffectsOfGrace.org and other materials as is appropriate for fundraising needs by Effects of Grace Ministries, Inc.
It is our desire to conduct a monthly video conference meeting with all of our network members and partners, as internet connection, computer ability and schedule allows. If this is not possible, we would like to receive an email to [email protected] with ministry updates. For example,
1. Personal Health:
A. Spiritual disciplines – prayer, Bible study.
B. Family life – wife, children, relationships.
2. Church Financial Health:
A. Church Budget for the month
B. Church needs, if any.
3. Church Growth / Challenges:
A. Building Size
B. Community Challenges
C. Stories of Christ's work in people's lives
D. Pictures of ministry.
4. Discipleship
A. Preaching Texts used during the month for Sunday service.
B. Small group efforts, teaching and training.